1 Sep to 31 Dec 2019: Win $8,888* by taking ComfortRIDE Lucky Draw
Company News 01 September 2019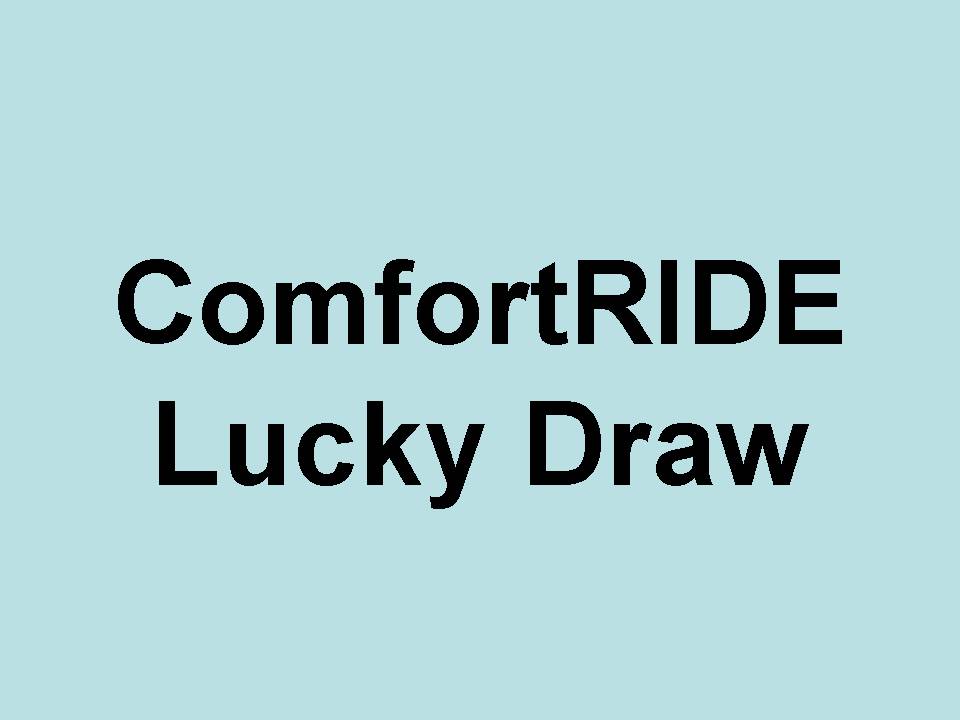 1 Sep to 31 Dec 2019: Win $8,888* by taking ComfortRIDE Lucky Draw
Dear Cabbies
ComfortDelGro Taxi will be organizing the above campaign for our passengers who take ComfortRIDE.
Passengers will stand a chance to win in our Weekly ($88), Monthly ($888) and Grand draw ($8,888) in ComfortPoints.
Cabbies whose passenger is a winner in the Monthly and Grand draw will receive a cash prize equivalent to 10% of the winner's prize (i.e. Cabby will receive $88.80 for the Monthly draw and $888 for the Grand draw in cash).
The prize money will be credited into cabby's UOB account within 5 working days from the draw date.
The more ComfortRIDE jobs you do, the more chances you stand to win.
We look forward to your support.
Thank you.
* Passengers' Prizes are in the form of ComfortPoints