New Features and Enhancements Made to the CDG Driver App
Company News 11 September 2019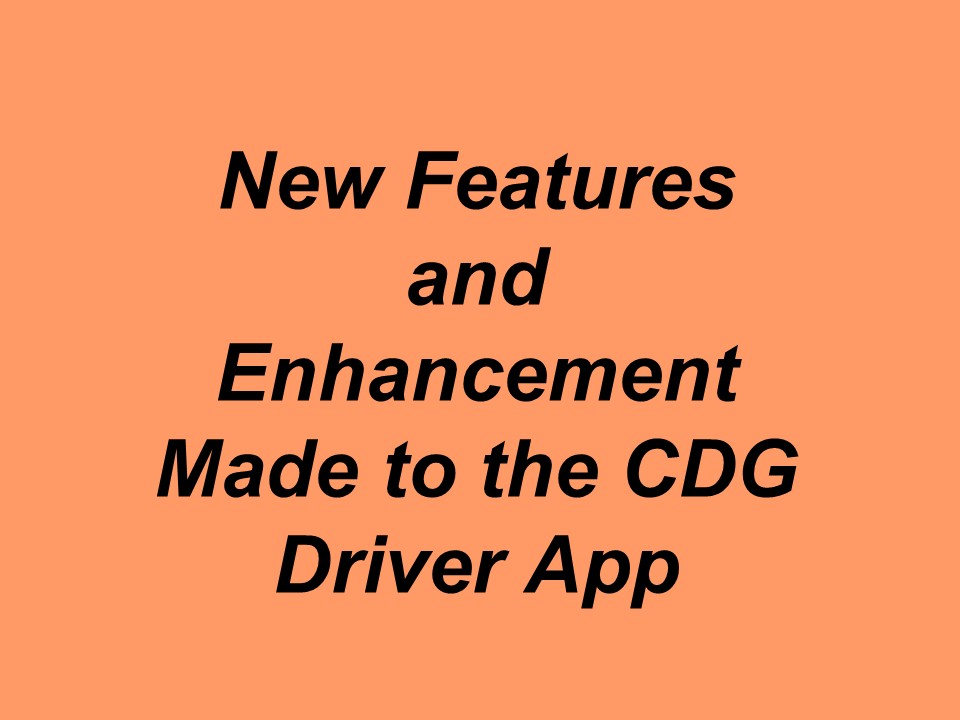 New Features and Enhancements Made to the CDG Driver App
Dear Cabbies,
We are pleased to introduce the new features and enhancements that have been added to the CDG Driver App.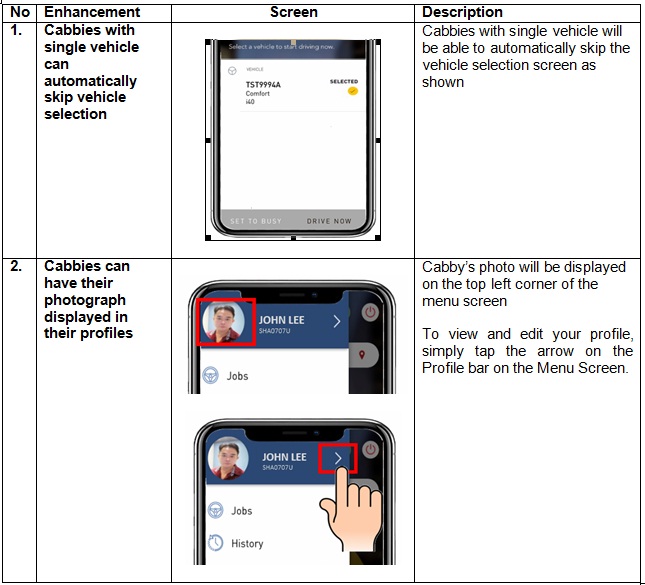 3. Settings
There are two new features in Settings. One that allows cabbies to select their preferred Navigation System, and the other to select their Job Notification Ringtone.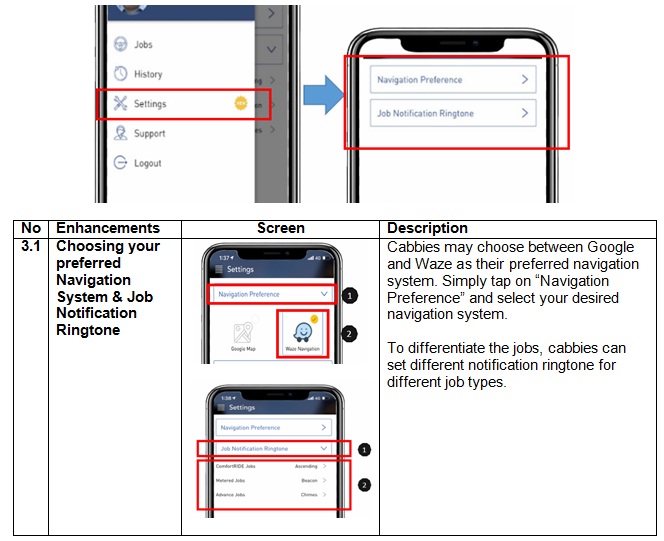 4. History
We have also enhanced the look and feel of the CDG Driver App's "History" menu to allow cabbies to view details of their completed booking jobs. Cabbies may view the daily and weekly summaries, including total fares, total jobs, nett earnings and total levy charges.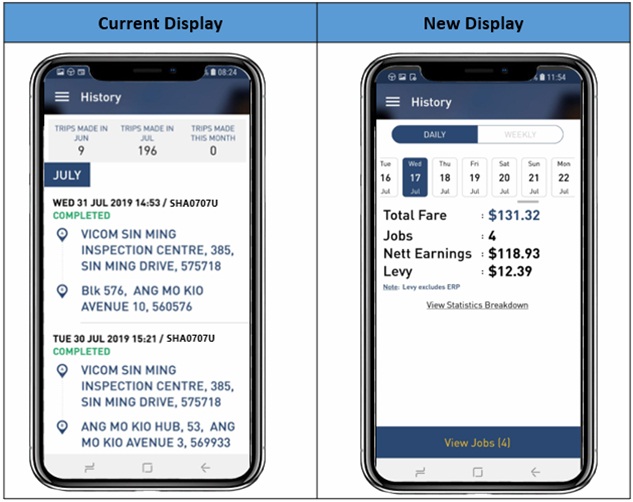 4.1. History > Daily View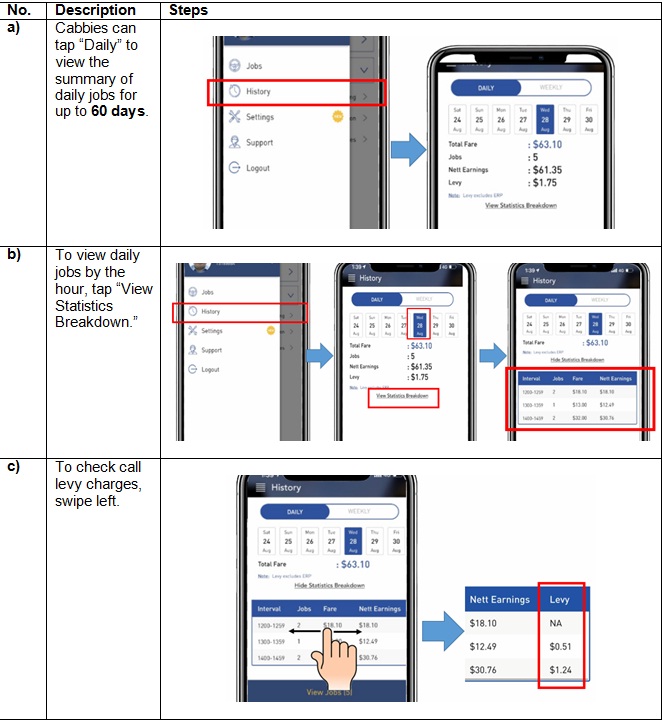 4.2. History > Weekly View
Should you have further queries about the enhancements to the CDG Driver App, please email to our Driver Relations Officers (DROs) at dro@cdgtaxi.com.sg or SMS to DRO at 72009 (Type in DRO space, followed by your query).
Thank you.
Sean Hong
VP, Customer Contact Centre
ComfortDelGro Taxi Business