Singtel Promotion
Company News 01 November 2020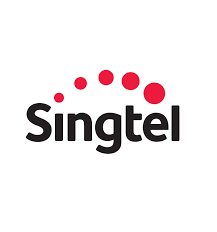 Singtel Promotion
Dear Cabby
Please click here for preorder EDM.
Submit pre-order
Submit your request (for all brands including the new iPhone 12 series) using the preorder request form.

Preorder period: 2 Nov (12am) – 6 Nov

Click

HERE

or scan the QR code for the preorder form (subject to change)
As there will be limited stocks for the new iPhones during the launch period, the preorder will help us secure stocks, an exclusive arrangement for Comfort.

Note that the pre-order form is not an order confirmation form; no contractual obligation between Singtel & customer.
Singtel sales rep will contact customers
Our sales rep will start to call the customers after 9 Nov, subject to stock availability

We will contact preorder customers based on the following sequence:

Availability of stocks

Time of pre-order submission

Estimated launch for the new iPhone 12:

iPhone 12 and 12 Pro - 23 Oct 2020

iPhone 12 mini and 12 Pro Max - 13 Nov 2020 (for preorder of these models, sales rep will contact you after 13 Nov, when the preorder phone is available)
Collection of phones
Via express collection at stores or delivery