Singtel CIS Exclusive Promotion - CDG
Company News 11 January 2021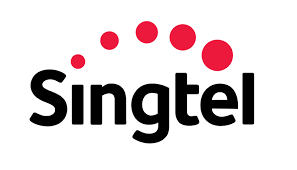 Singtel CIS Exclusive Promotion - CDG
Dear Cabbies
CIS promotions for CDG Group employees from 28 Dec 2020 to 01 January 2021.
Please click here to view CIS Promo
1) Choose from a variety of promo plans
· CIS XO plans that come bundled with up to 70GB data
· CIS Combo plans with unlimited talktime & SMS (Combo 3 & above)
· SIM Only plan with 30GB, 1000 mins, 500 SMS @ $25/mth (12mths contract). Additional 10GB for new sign-ups
· GRID CIS SIM Only plan with 30GB, in partnership with GRID Mobile (no contract), find out more https://gridmobile.com.sg/CIS.
2) Exclusive discounts handsets when you sign a new line or re-contract your existing line
3) Easy sign-ups at any of these channels
· Singtel shops or Singtel Exclusive Retailers
· Call 6536 6533 (10am – 6pm daily)
· Scan the QR code to connect with us via Zoom (10am – 6pm weekdays)