TAXI ARRANGMENTS FOR SINGAPORE AIRSHOW 2022
Company News 11 February 2022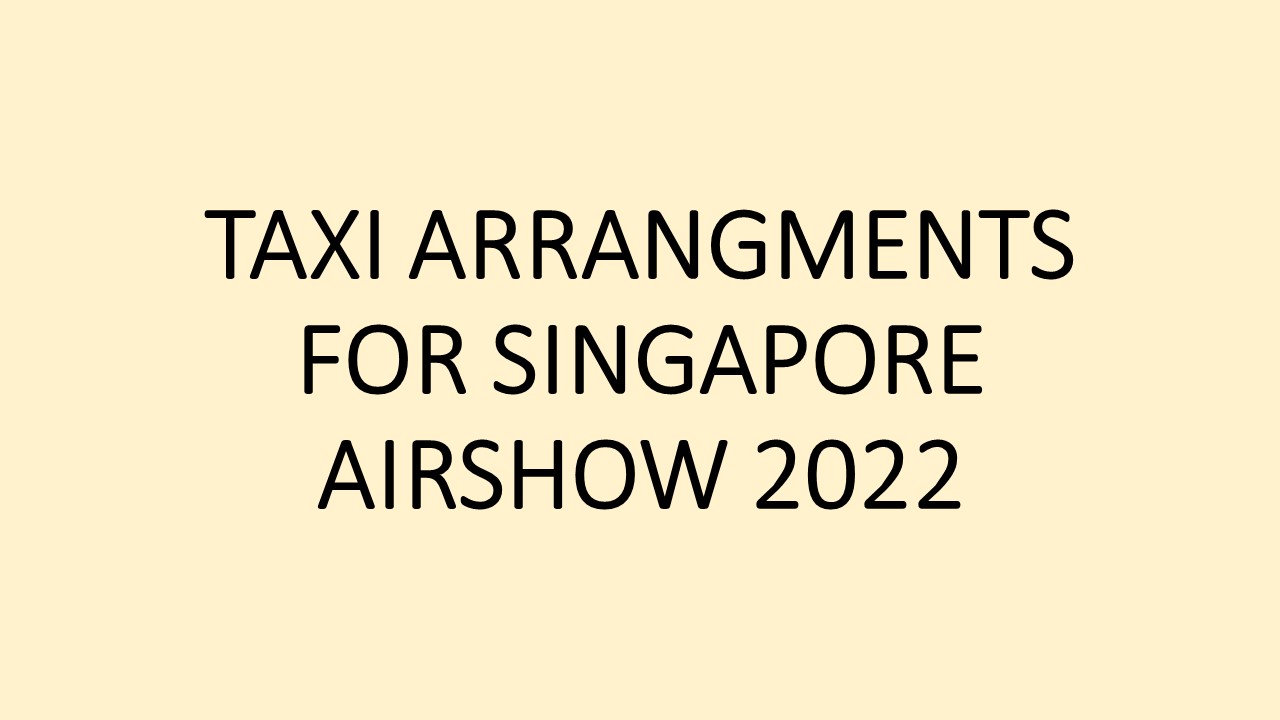 TAXI ARRANGMENTS FOR SINGAPORE AIRSHOW 2022
Dear Taxi Driver
TAXI ARRANGEMENTS FOR SINGAPORE AIRSHOW 2022
Singapore Airshow 2022 will be held from 15 – 18 February 2022 at Changi Exhibition Centre (CEC). CEC is located at 9 Aviation Park Road, Singapore 498760. Participants from around the world will come to Singapore to be a part of this prestigious event.
Singapore is known for efficiency and we need your assistance to ensure that we can continue to meet visitors' expectations of transport arrangements. This includes having enough taxis to cater to the large number of visitors at the event. In order to incentivize taxi drivers to come to CEC, we implemented a S$15/- location surcharge from 12 – 18 February 2022.
In addition, we will also be providing:
Toilet facility near the taxi stand
Bottles of water
There are two ways of getting to CEC; one way is from Tanah Merah Coast Road (TMCR) and the other is from Changi Coast Road (CCR). Please take note which are the correct access routes on the stipulated date and time due to road closures.
Timeline 4 – 11
A taxi orientation exercise will be conducted on 10 February 2022 at 4pm for you to familiarise with the traffic route during Singapore Air Show 2022 event days. The first 200 taxi drivers that come for the exercise will receive a complimentary refreshments and bottled water.