New "OFF STC" Button
Company News 08 November 2018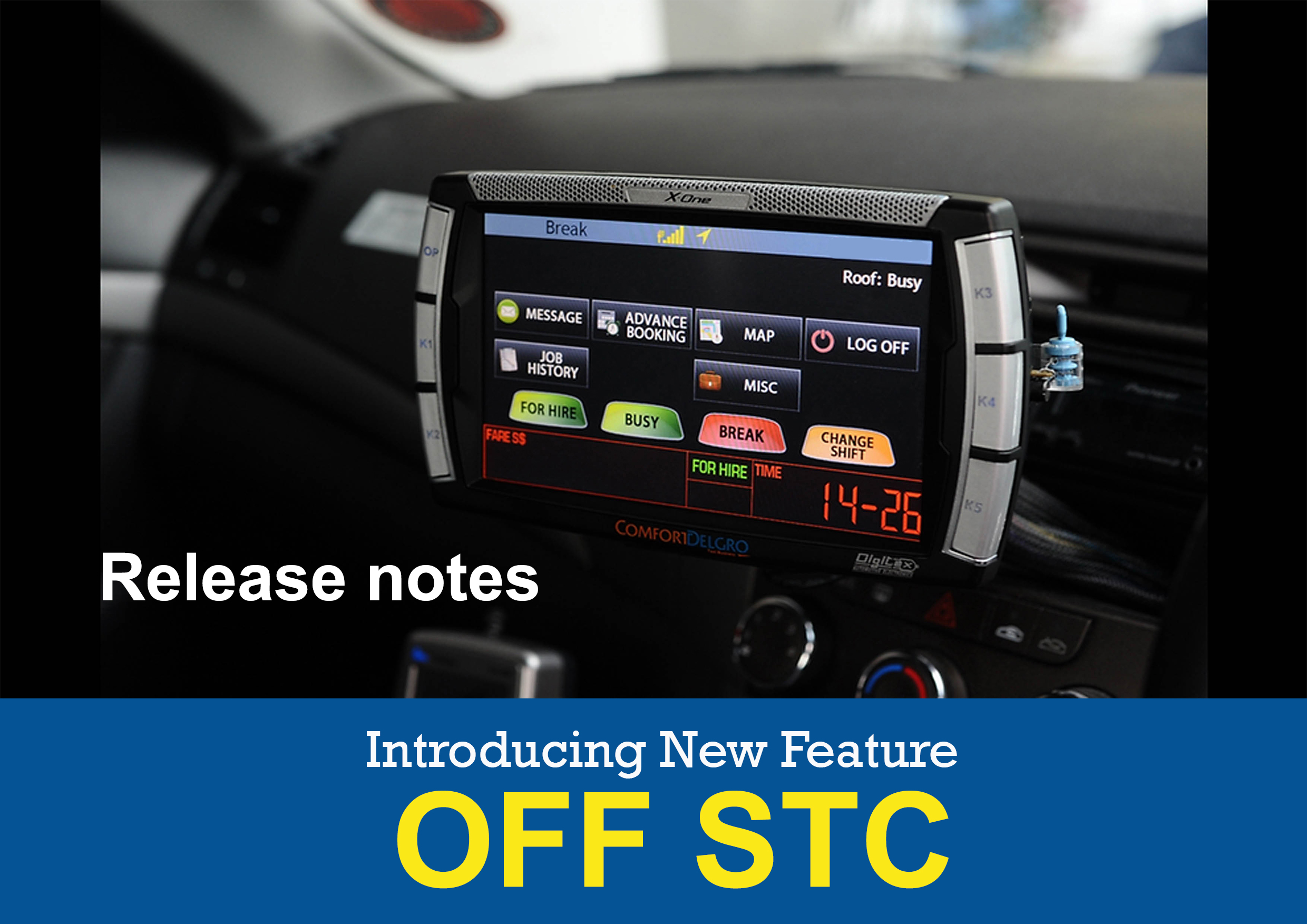 Please refer to Release notes
Dear Cabbies
We are pleased to introduce the new MDT feature, "
OFF STC
" as part of our system enhancement for you.
WHAT IS "OFF STC"?
"
OFF STC
" is a new feature which allows cabbies to turn the "AUTO STC" status on their MDTs off so that they do not receive booking jobs until they have completed their current trip
.
Please click
here
to view the release notes.
Thank you