Complimentary Taxi Voucher and Snack at Capital Kempinski Hotel Singapore
Company News 16 November 2018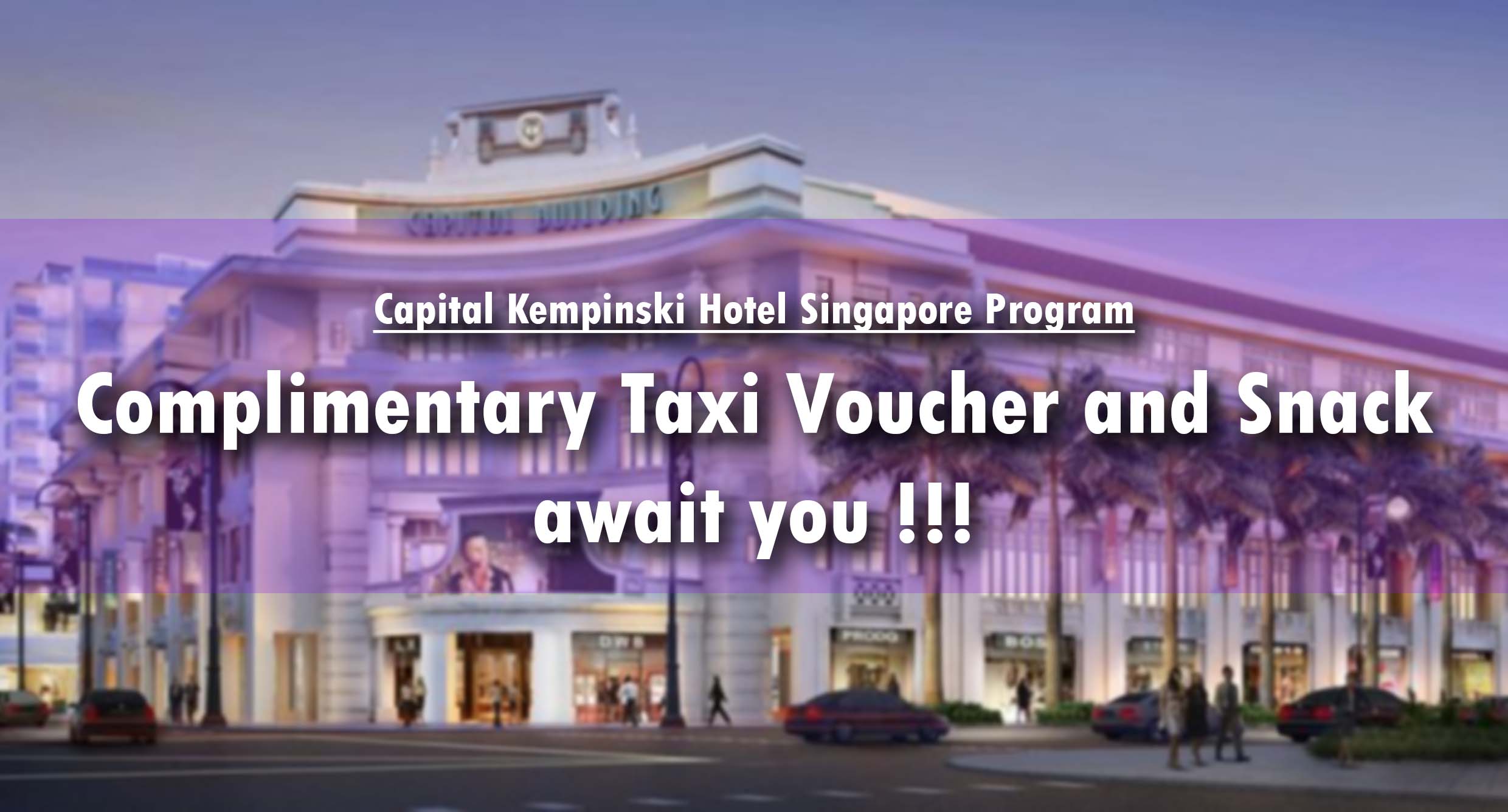 Complimentary Taxi Voucher and Snack at Capital Kempinski Hotel Singapore on 21 Nov 2018, 10am to 12 noon.
Dear Cabbies,
The Capital Kempinski Hotel Singapore, 15 Stamford Road Singapore 178906 is organizing a familiarize program for CDG cabbies and they giving away $5 worth of CDG taxi voucher and Halal Kueh lapis as follows:
Date: 21 Nov 2018, Wed
Time: 10am to 12noon
Limited to first 200 cabbies only.
Please enter through hotel drop-off point via Hill Street.
First-come-first-serve, while stock lasts.