Temporary road closure for beam launching works along New Upper Changi Rd (East-bound) from 1.00am to 5.00am on 15 Dec 2020 (Tue)
Company News 11 December 2020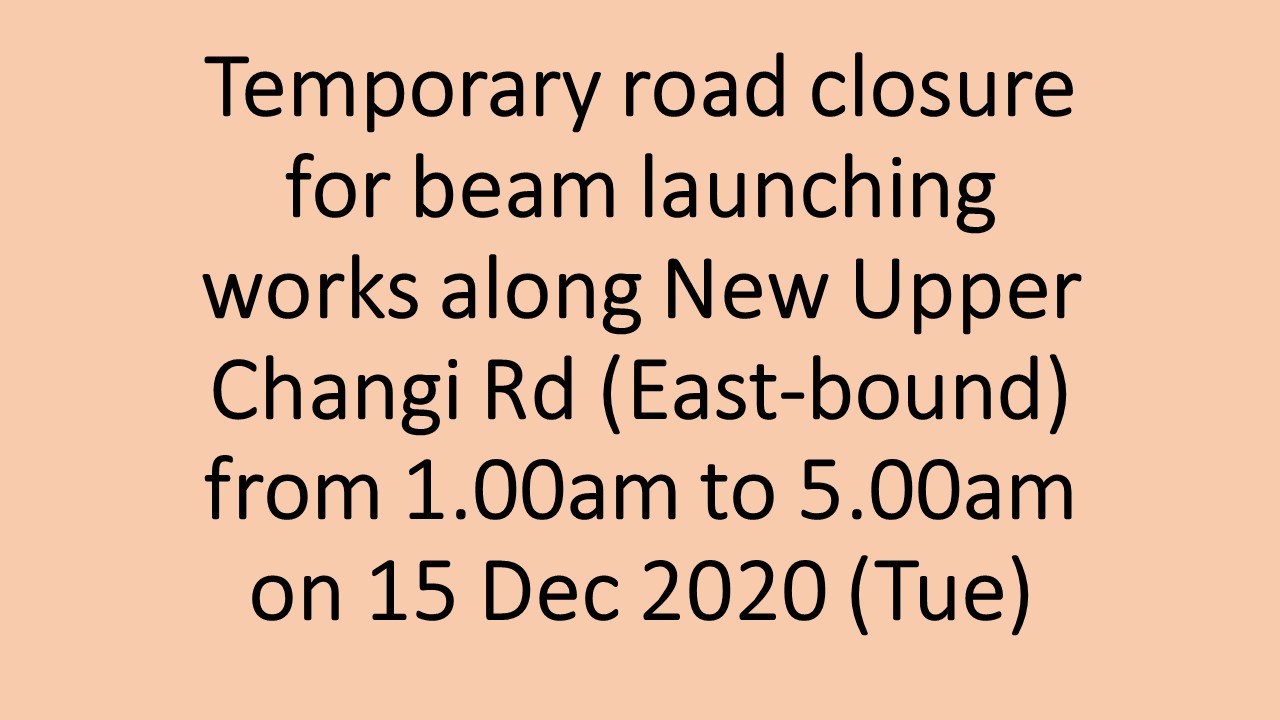 Temporary road closure for beam launching works along New Upper Changi Rd (East-bound) from 1.00am to 5.00am on 15 Dec 2020 (Tue)
Dear All
Please be informed that LTA's contractors will be carrying out beam launching works for a new viaduct along New Upper Changi Rd.
In view of the above, the following stretch of road will be temporarily closed to vehicular traffic on the following dates and time:
Road Closure

Date of Closure

Time of Closure

New Upper Changi Rd - East-bound direction only

(between Bedok North Rd and Tanah Merah Kechil Rd)

15 Dec 2020

(Tuesday)

1.00am - 5.00am
Motorists who are affected by the above road closure are advised to take a detour as shown in the attachment.
Directional and informative signage will be placed in advance of the road closure period to inform and guide motorists. Auxiliary Police Officers (APOs) and Traffic Controllers will also be deployed to guide and redirect vehicular traffic. All motorists are advised to abide/follow the directional signs and drive carefully when approaching the area.